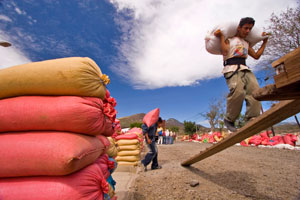 Products
What we offer:
FRENCH ROAST: strong, dark and rich.
Can be used for espresso and lattes.
MEDIUM ROAST: smooth, medium brown with hints of caramel.
WAKEFIELD BLEND: 2:1 mix of French and Ethiopian. Full and smooth!
ETHIOPIAN Yirgacheffe / Sidamo: Rich Darkest Brown Roasted beans from one of the world's best growing regions. The coffee is fruity and smooth. Hannah from Ottawa (photo below) called to say that, after 15 years in Canada, these are the first she's found that taste like the real deal from her homeland. Quite a compliment!
FRENCH and MEDIUM DECAF: You won't believe it's decaf!
Beans are naturally processed to preserve both taste and the environment.

ESPRESSO PRIMO: Already a favourite of many, this blend delivers it all - a smooth, non-agressive punch of flavour. (And you can use it for your regular coffee too.)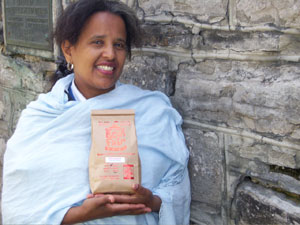 Available in whole bean or ground
340 g
1 pound (454 g)
5 pounds (2.28 k) — great for groups and offices.
Contact us about getting coffee for your office, church or other group!